Welcome!
Looking for promotional products? You've come to the right site! We are promotional products experts who are committed to YOUR success.
Reco Brands offers promotional items and silkscreen printing services in Mount Vernon, WA, Bellingham, WA, and the nearby areas. If you are looking for specific promotional products, we have a wide array of different options to choose from. You can also browse our site for ideas on promotional materials and advertising products. We carry everything from unique novelty products to popular items. When you choose our promotional products, you can enjoy unsurpassed quality that represents your brand effectively.
Embroidery & Screen-printing
Since 2001, we have been helping companies stand out with premier branding solutions. Our complete, end to end services include silk screen printing, standard screen printing, custom screen printing, machine embroidery, and custom embroidery services. Whether you are interested in a one time order or you need regular orders, we can provide just the right services at competitive prices. At Reco Brands, we are focused on helping our customers stand out with quality embroidery designs and silkscreen print services.
Whether you need promotional products for customer appreciation, promotional giveaways, for use at trade shows, or to motivate staff, we offer the outstanding products you need as well as the customization services you can rely on for quality branding.
Contact Us
Contact Reco Brands for more information about machine embroidery designs, machine embroidery patterns, or any of our additional services. Give us a call at (360) 354-2134 today! We are here to help you stand out and leave a strong and positive impression behind on your customers. Let us help you succeed with professionally branded products that give your business the attention it deserves.
Featured Item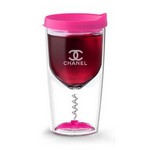 Vino Opener Tumbler
The Vino Opener Tumbler has all the great benefits that you know and love from the Vino2Go. Now with an added "Twist". It features a high quality plastic cup with double wall insulation. It has a slid...
$8.39 - $10.49
Signature Showrooms